I haven't been able to get on in a while since I've been in the hospital, but I was 37 weeks, and on thursday morning I noticed that my feet were really swollen, and by noon the swelling was so bad especially in my face I took my blood pressure and it was 155/105 so I called my Drs office and was told I needed to come in immediately. So I get there and they take my bp its just as high and I'm sent to the hospital for a non stress test which turns into them coming in to tell me that their inducing me in the morning.
They had to give me jelly to get my cervix ripened which ended up causing me to have terrible contractions, and the pain was so unbearable they told me at 11 if I was dilated to at least a 3 they could start my pitocin and give me my epidural.
They ended up checking me at 10:30 and I was a 3 so they started everything. Around 3:30 am they checked me and I was a 5. and then around 4:20 they checked me again and I was told 7, and just as the nurse left the room, I felt this terrible pressure and had this feeling like I needed to push against it. So I called the nurse back in and she told me I was complete. It had been only a few minutes since she had last checked me.
I pushed for about 5 minutes before the dr was called.
And then about 10 more minutes of pushing and she was out, I had to have an episiotomy and now have stitches down there but am glad its all over with.
Harley was born 3 weeks early and came out at 6:06am weighing 8lbs 1oz.
Here's a few pics of her!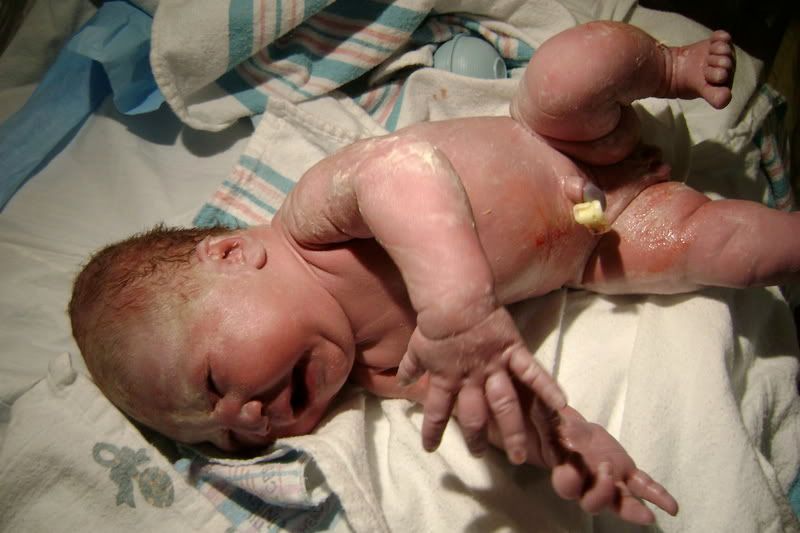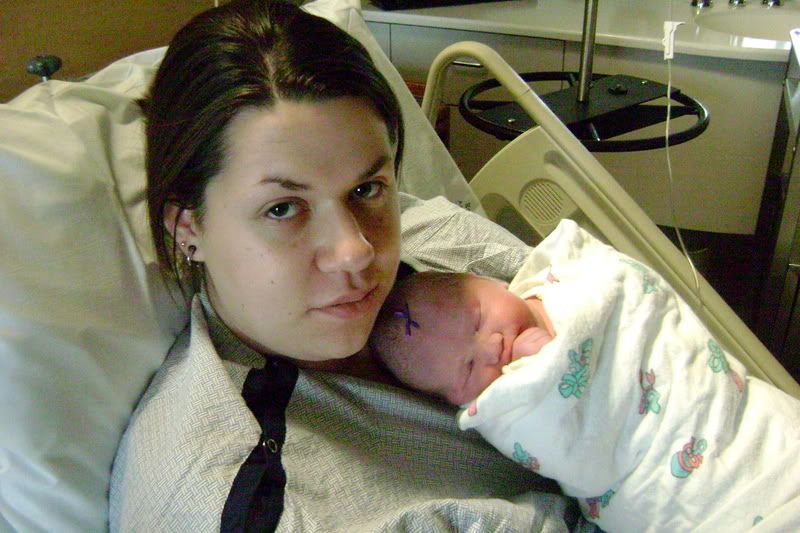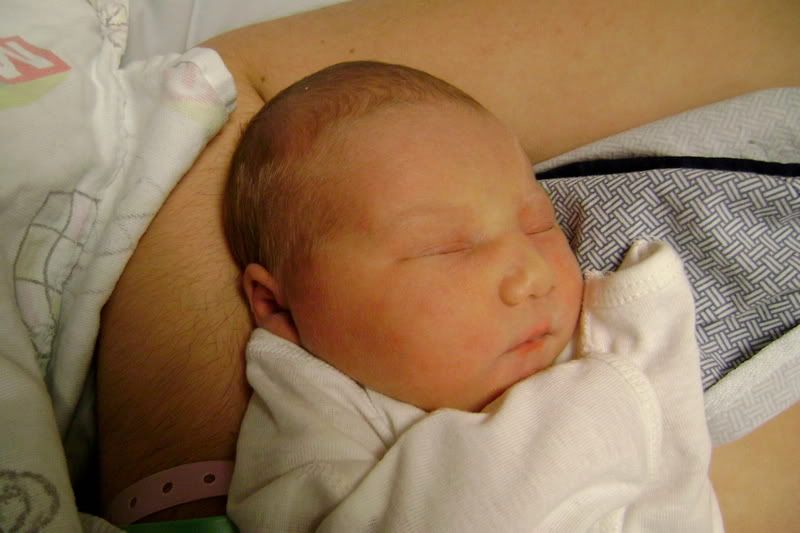 Sorry to cut it off here, i'd go more into detail but haven't slept well and have been woken up every 2 hours tonight!